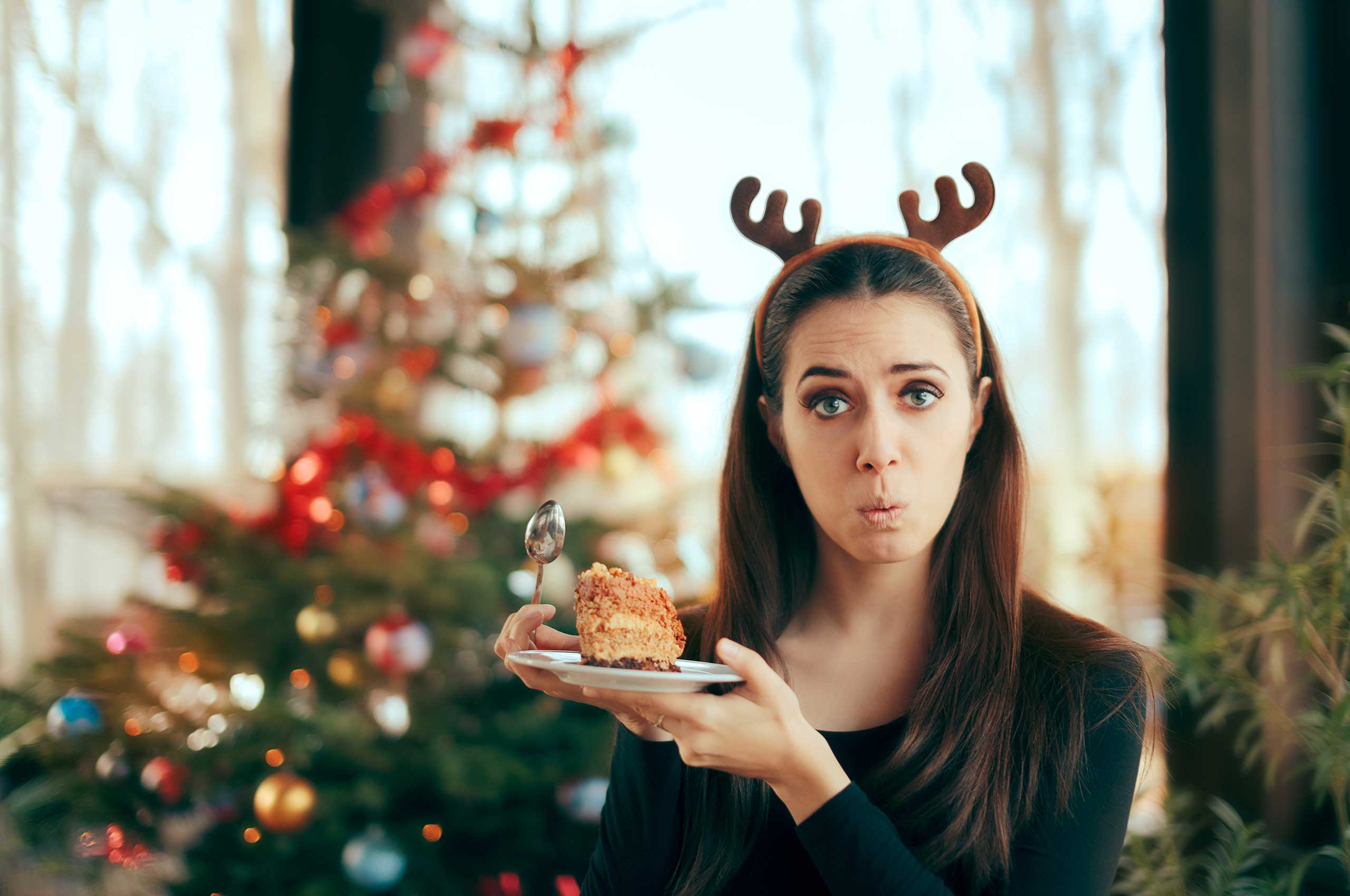 Coach Duncan's Declassified Holiday Survival Guide
It's the most magical time of the year. Colder weather, football, family, delicious food, Thanksgiving, and Christmas. But this time of year also brings some not-so-magical things like pumpkin spice, Mariah Carrey's "All I Want For Christmas", family drama, travel, and the seemingly mandatory end-of-the-year stress at work. Don't worry, I've got you covered. This post covers a few things you can do to minimize stress and overeating while still enjoying your Holidays. Unfortunately, I can't help with the family drama. May the odds be in your favor. Moving on…let's get to the useful stuff. Here are 5 ways to stick to your plan during the busiest part of the year:
1. Eat slowly and to "satisfied" instead of "stuffed"
This will help you physiologically because it takes 15-20 minutes for your body to tell your brain that you are full (satisfied) which means you are less likely to overeat. It will also help you psychologically because you are able to slow down and enjoy your food so you can be content with less. -Now you can try all of gram gram's delicious cookies without feeling bad or needing to "work it off" later.
2. Keep exercising when busy
Don't let the holidays be an excuse to fall completely off the wagon. This doesn't mean you have to work out every day or even keep your normal schedule but it would be helpful to stay active in some capacity. Workouts don't have to take long or involve a lot of equipment to be effective.
3. Eat well on the go
It's hard to eat well when traveling. How many times do you get stressed going through TSA, maybe dealing with kids, all while trying to find something to eat before you miss your flight? Then your spouse or friend informs you that you aren't yourself when you are hungry…so, you grab a Snickers bar. Try these options instead:
Fresh fruit
Quality protein bar (high protein, low sugar)
Protein powder
Greek yogurt
Quality meat jerky (low sodium and sugar)
Raw veggies and hummus
Hard-boiled eggs
Celery and nut butter
Nuts and seeds
4. Make a Super Shake
Nutrient-packed, delicious, liquid meal that is great on the go. It can help prevent you from getting too hungry so you don't end up overeating or drinking.
5. Use hand portions for calorie control
A small difference in portion sizes can make a huge difference in the number of calories you are eating. Using your hands to estimate portion sizes makes sure you won't overeat at each meal. Aim for 1-2 portions of each for each of these;
1 palm= 1 serving of protein
1 fist full= 1 serving of veggies
1 cupped handful= 1 serving of carbs
1 thumb= 1 serving of fat
This information is free and simple to do but knowledge alone doesn't get results. Plus, it's often challenging to take on your health and fitness obstacles alone.
At McNair Health and Fitness, we provide a plan, guidance, and accountability so you can put that knowledge into action to get results.
If you are ready to feel and look your best, schedule your complimentary intro call with us today!
About the author : Coach Duncan
P: (832) 798-2317
E: mcnairhealthandfitness@gmail.com
Join our mailing list today
Fitness, Nutrition, and Wellness Tips, Insights, and More...
By submitting your email address, you agree to receive weekly and monthly correspondence from McNair Health and Fitness. We will never sell or give your email information without your clear and explicit permission.